PRO WRESTLING REFEREE AND MANAGER TRAINING CLASSES
Building tomorrow's professional wrestling referees and managers.
Step into the dynamic world of professional wrestling as a referee or manager at WildKat Sports' exclusive training school in the heart of New Orleans. Our half-year program for aspiring referees and managers offers an intensive and specialized curriculum, condensing vital training into a focused and rewarding 6-month duration.
Designed to provide a comprehensive understanding of the roles and responsibilities of wrestling referees and managers, this specialized program delves into essential skills and knowledge crucial for success in the industry.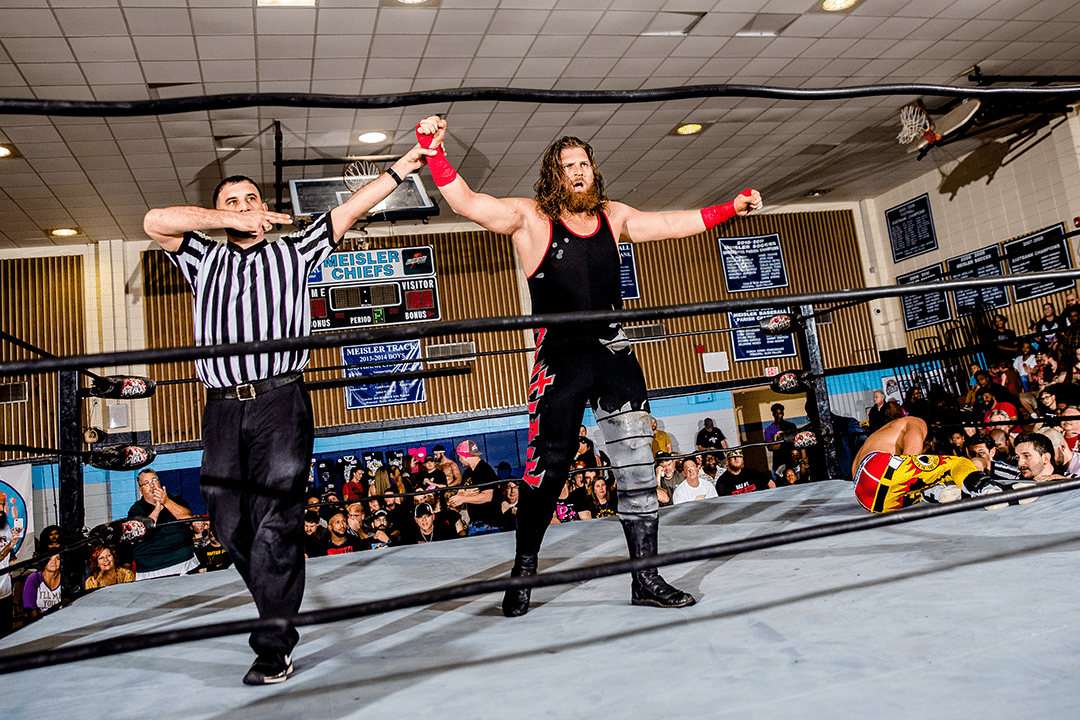 As part of our professional wrestling referee school, students are immersed in a curriculum that covers various critical areas, preparing them for the demanding role of overseeing matches:
Rules and Officiating: Understanding and applying the myriad rules governing wrestling matches. Learning how to officiate matches fairly and effectively is a cornerstone of the training.
Match Management: Gaining insights into match pacing, controlling the flow, and ensuring a smooth and engaging experience for both performers and audiences.
Ring Psychology: Grasping the storytelling aspect of wrestling matches, understanding how to maintain the match's flow and contribute to the overall narrative.
Crisis Handling: Equipping students with the skills to handle unexpected situations or emergencies in the ring professionally and effectively.
Referee Signals and Communication: Learning the significance of various signals and their communication with wrestlers during a match.
The curriculum of the wrestling manager training program emphasizes the managerial side of the wrestling world:
Talent Management: Understanding the nuances of guidiDrag Containerng and promoting wrestling talent effectively.
Storyline Development: Contributing to the creative direction of wrestling storylines and character development.
Mic Skills and Public Speaking: Learning to engage with the audience, conduct interviews, and present oneself effectively.
Backstage Etiquette: Understanding the backstage dynamics, including dealing with talent, promoters, and the creative team.
Class, Dates, and Cost
Our classes last half a year and take place every Tuesday and Thursday night from 7:00 PM to 10:00 PM & every Saturday morning from 9:00 AM to 12:00 PM (all Central time). That's three, three-hour sessions per week.
The training for both referees and managers is a part-time commitment, with classes conducted over 6 months at a cost of $250 per month, totaling $2,500 including a $500 deposit (all non-refundable). Completion of the full 234-hour training is essential to earn your Certificate of Completion.
At WildKat Sports, our manager and pro wrestling referee training isn't merely instructional; it's an immersive experience designed to nurture your potential within the wrestling industry. Our team includes experienced industry professionals dedicated to guiding and shaping future referees and managers of professional wrestling.
If you aspire to officiate or manage in the exciting world of wrestling, our training school is your launchpad to success. Enroll in WildKat Sports' pro wrestling referee and manager training school today and pave your way to a rewarding career in the captivating world of professional wrestling.