WildKat Wrestling Results for "The Wrestler Who Slammed Me" from Bonnabel in Kenner, LA on October 7th, 2023
Show Results:
■ Ryan Davidson defeats Jace Valor
•
■ Suge Whyte defeats Billy Paradise & Dru Taylor
•
■ Danny Flamingo defeats Rob McKnight
•
■ Chuck Devine defeats Stevie Hendrix to retain the WKS Revolution Championship.
•
■ Top Tier Jazmin Allure defeats Promise Braxton
•
■ Fly Def defeat Slime SZN and Tyree Taylor to capture the WKS Tag Team Championship *TITLE CHANGE
•
■ PJ Hawx defeats Brady Pierce via countout. Brady Pierce retains the WKS Heavyweight Championship
•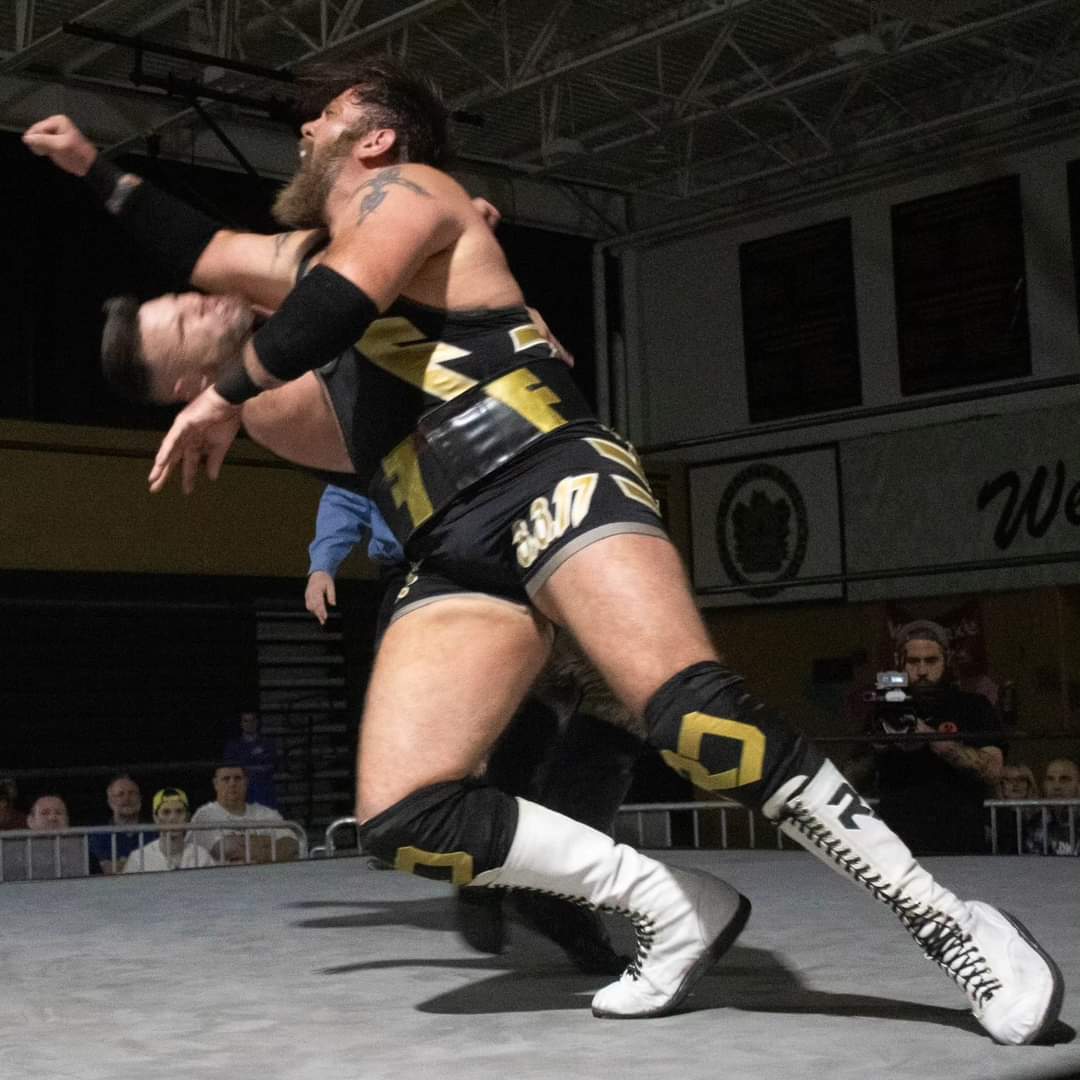 "Grizzled Ryan Davidson (w/ Hardbody Harper in his corner) defeated Jace Valor via pinfall after a Davidson Driver (Falcon Arrow)
•
After the match, Davidson extended his hand in a show of respect that Valor swiped away before leaving the ring to boos. Halfway up the ramp, Valor thought better of it, returned to the ring to accept Davidson's handshake.
•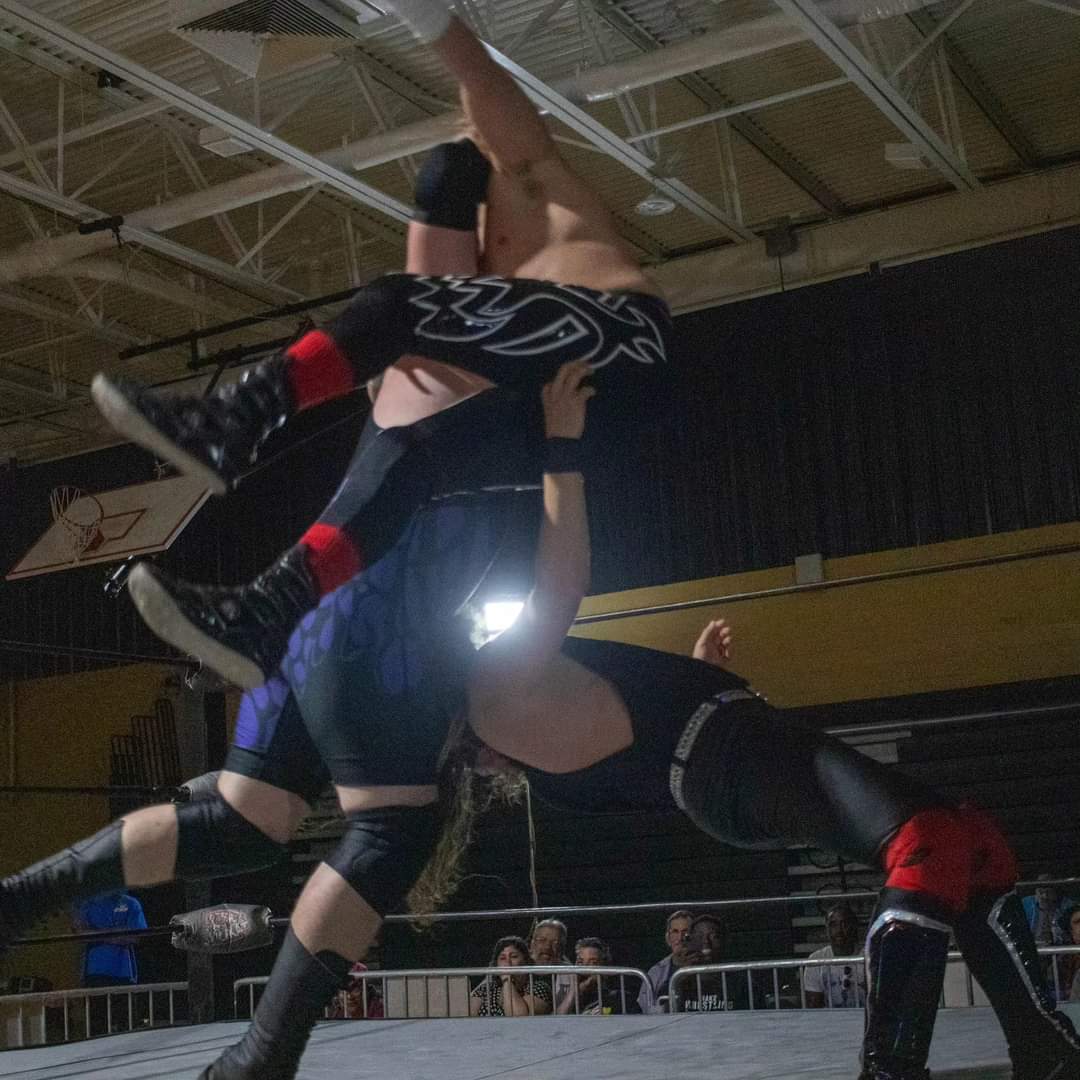 Suge Whyte defeated Billy Paradise and Dru Taylor in a handicap match, hitting a combination Uranagi/reverse DDT before pinning both men simultaneously.
•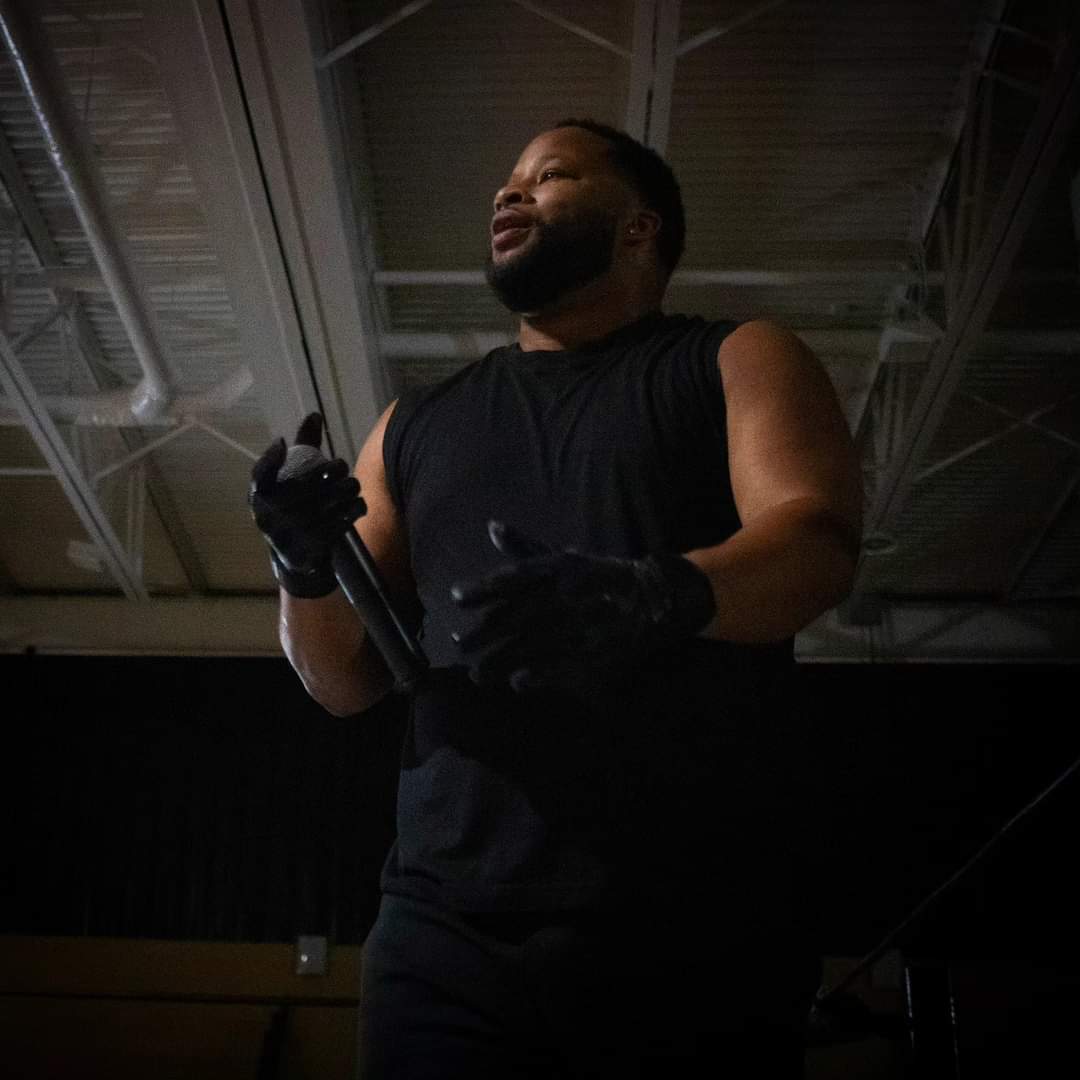 Post match, Whyte was attacked my WildKat Announcer Edward King, whom Suge Whyte had hospitalized at the last WildKat Sports Event. King then challenged Whyte to a match at WildKat's next event: the Revolution Rumble.
•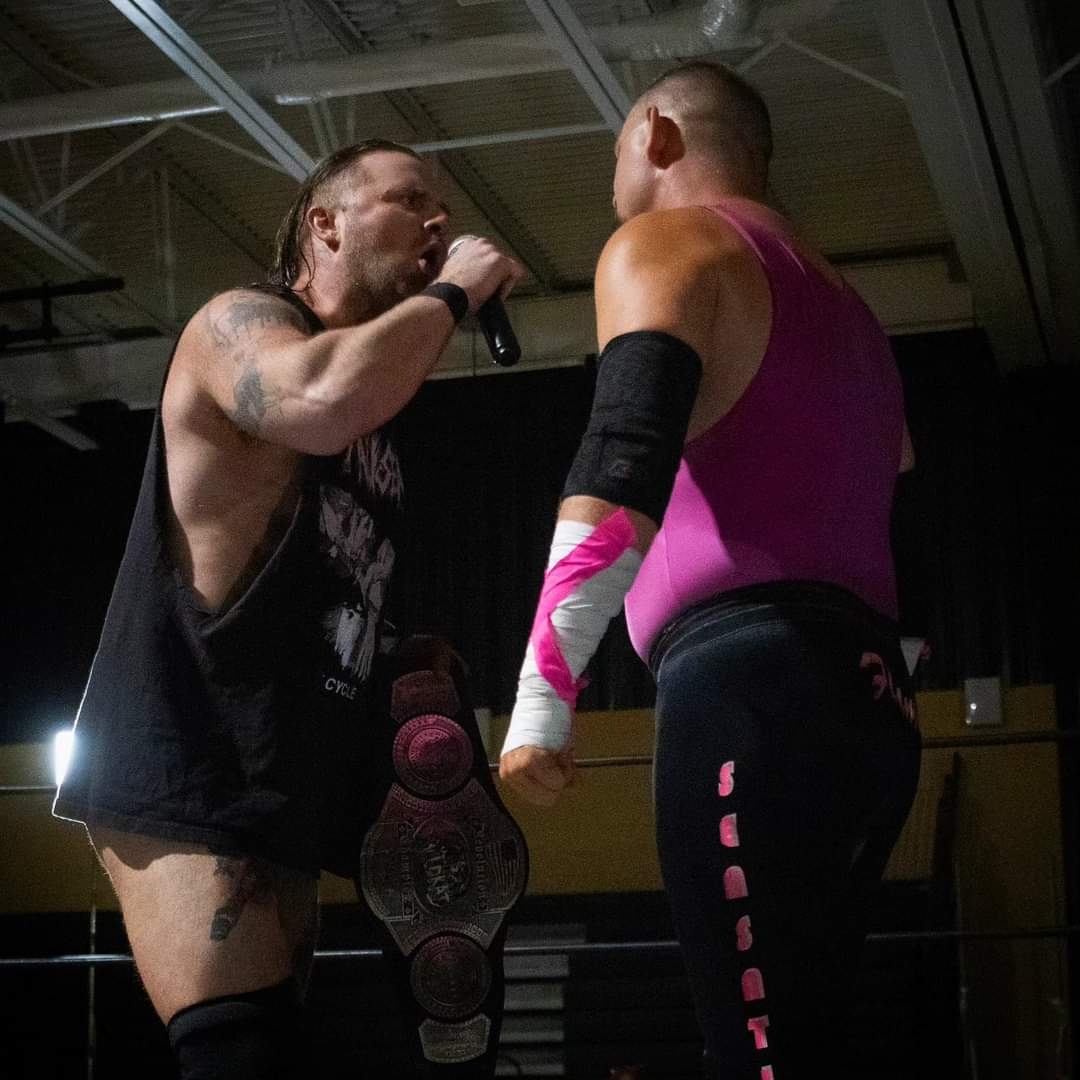 Next, Danny Flamingo came out to address the crowd after coming up short against WildKat Heavyweight Champion Brady Pierce at last month's WildKat Event, but before he could address what was next for Danny Flamingo, Danny was interrupted by Rob McKnight and Chuck Devine. WildKat's resident party poopers mocked Danny Flamingo, and told Danny he'd never win another championship at WildKat Sports again. Before tensions could escalate any further, WildKat General Manager entered to not only set Danny Flamingo versus Rob McKnight right then and there, but add the stipulation that if Danny Flamingo wins, Flamingo would become #1 contender for the Revolution Championship!
•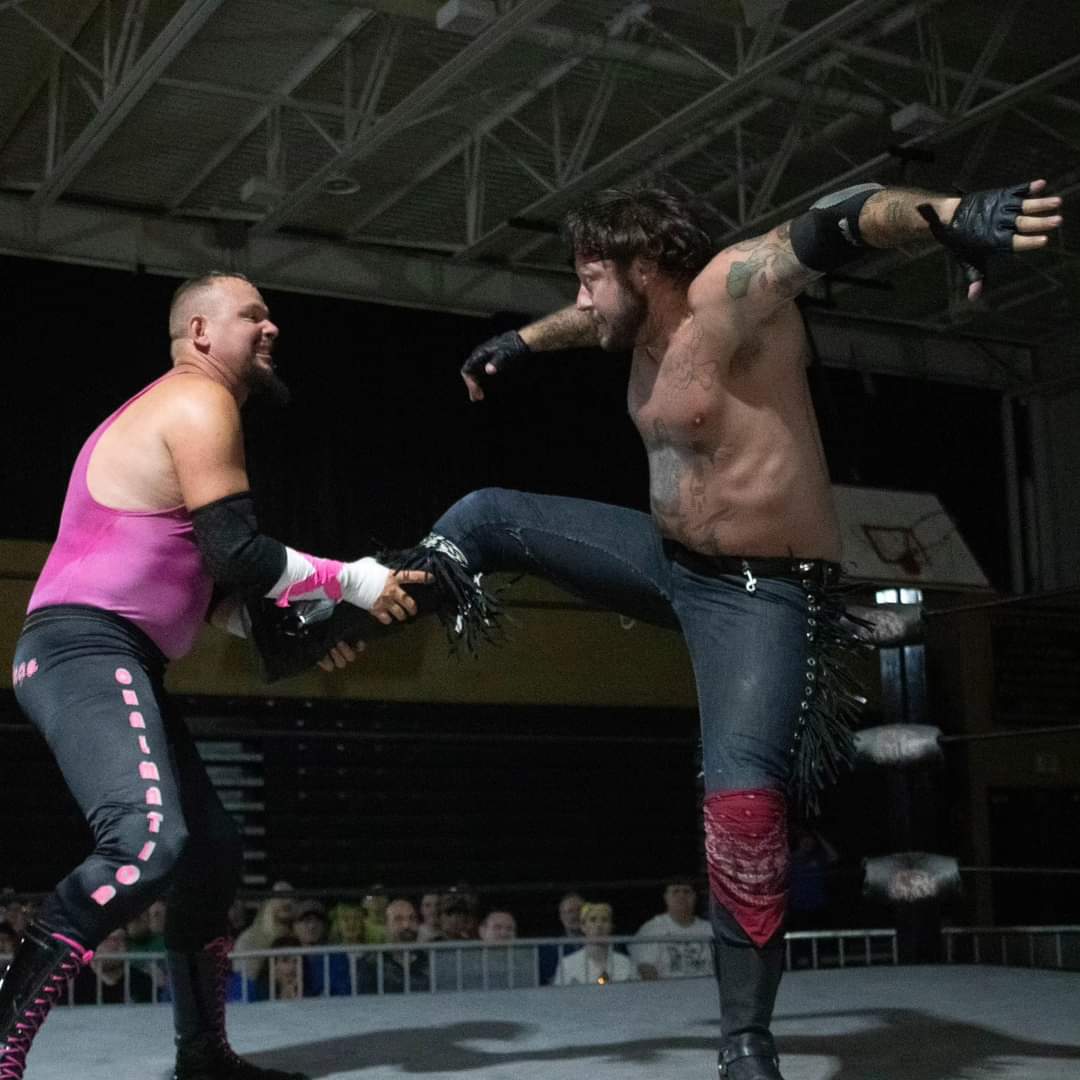 Danny Flamingo pinned Rob McKnight to become #1 Contender for the Revolution Championship
•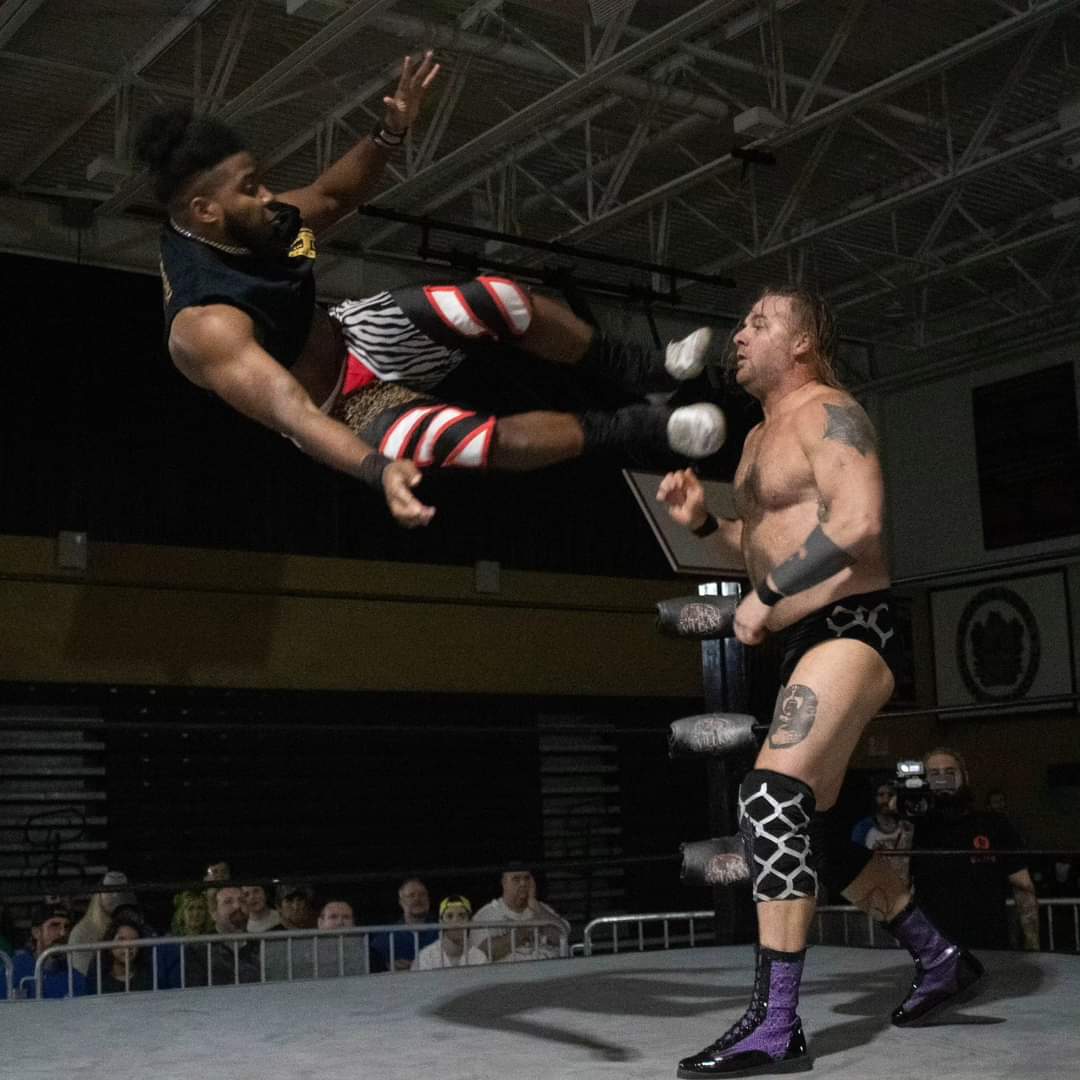 Chuck Devine retained the WKS Revolution Championship against Stevie Hendrix
•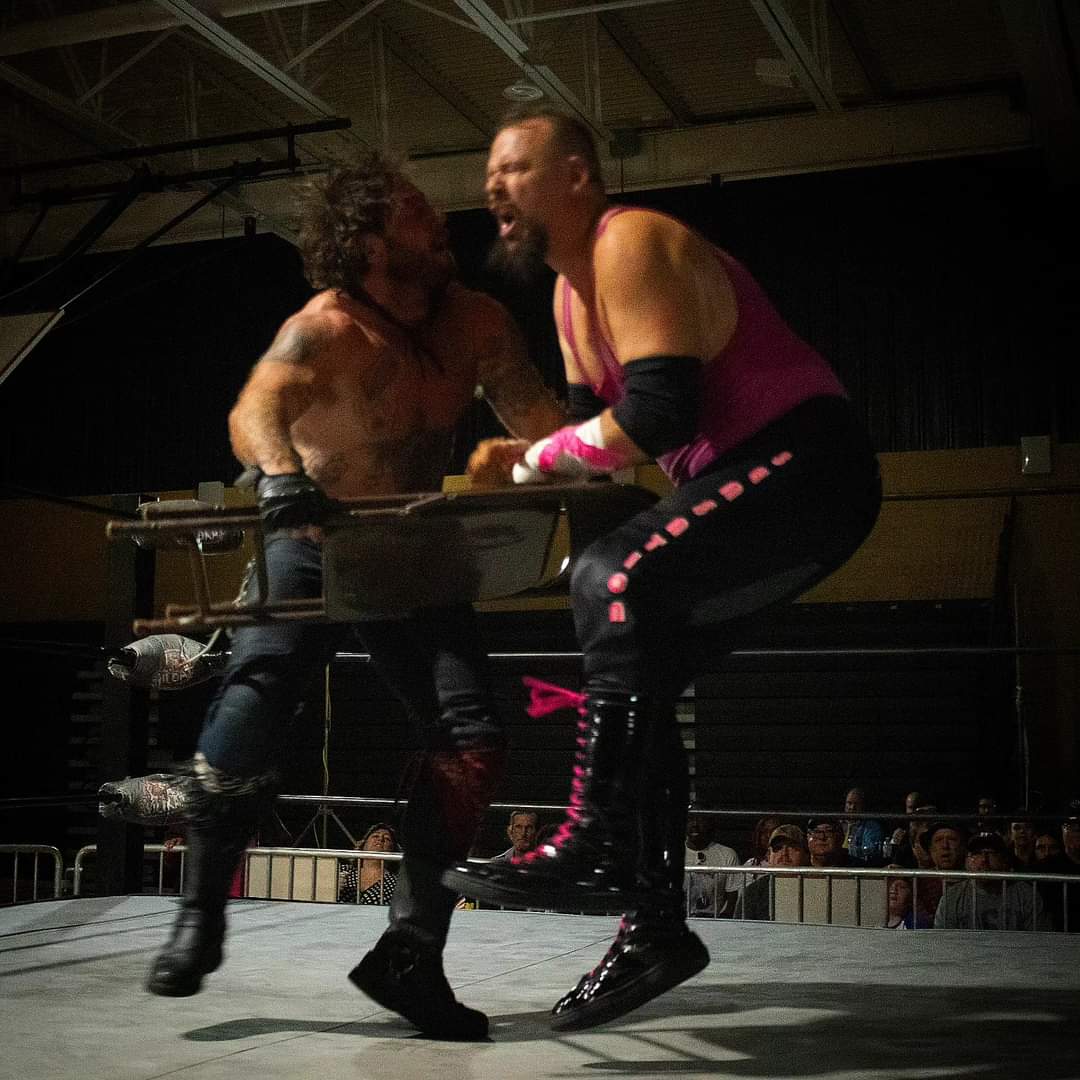 Post match, Rob McKnight and Chuck Devine continued to attack Stevie Hendrix, prompting Danny Flamingo to return for the save, only to be attacked two on one from McKnight and Devine. Chuck and Rob used a steel chair to assault Flamingo, visciously pummeling Danny in the back and ribs before Devine dropped Danny with a DDT onto the chair. Flamingo had to be helped to the back by officials afterwards, and was notably clutching his ribs.
•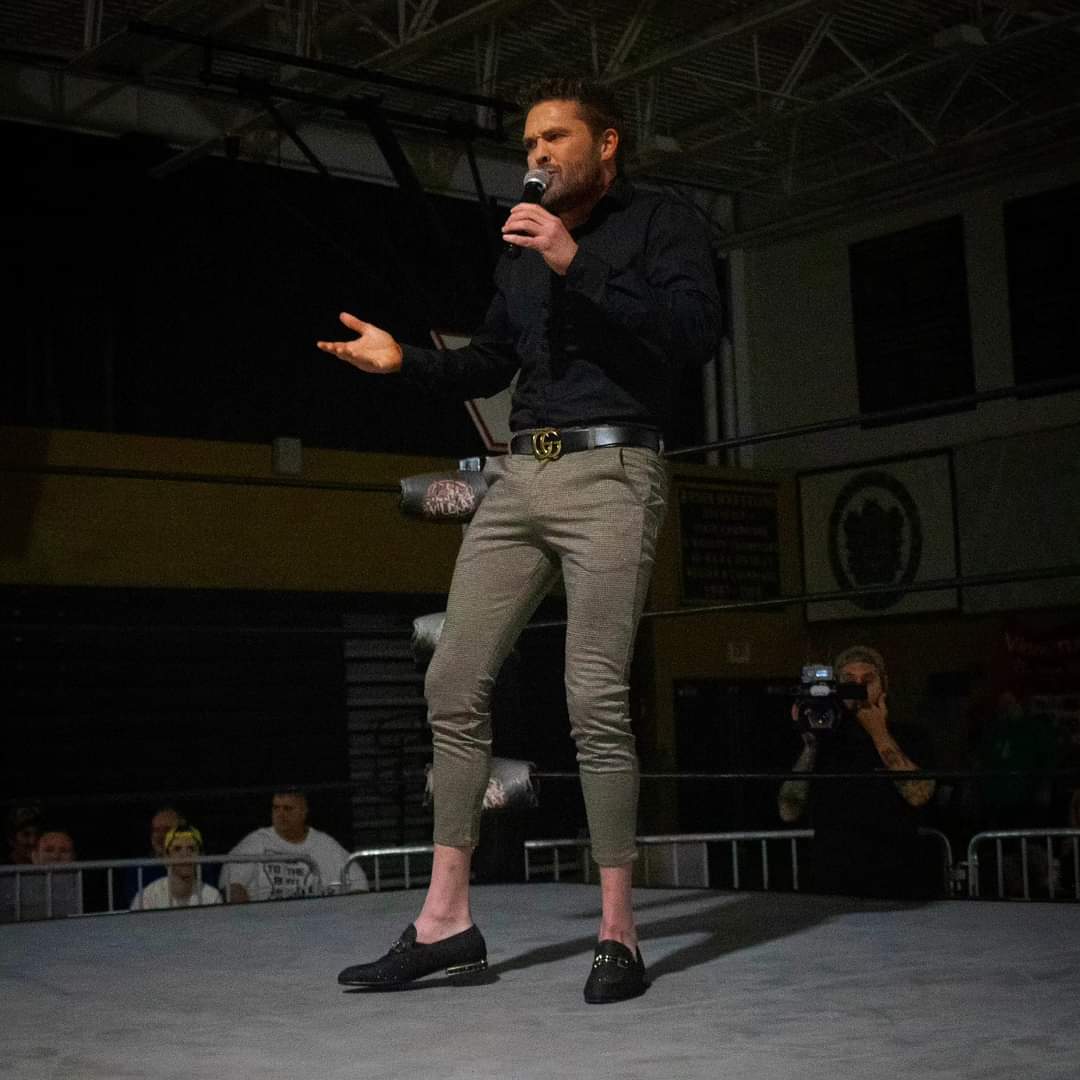 After an Intermission, Mickey Drama made his way to the ring. " The Drama King" has yet to make his official one- on-one in-ring debut, and continued his public complaints on a lack of competition offered from WildKat Management. the arrogant Mickey Drama again called for someone from the back before being interrupted by Top Tier Jazmin Allure, who ran off Mickey Drama before her upcoming match.
•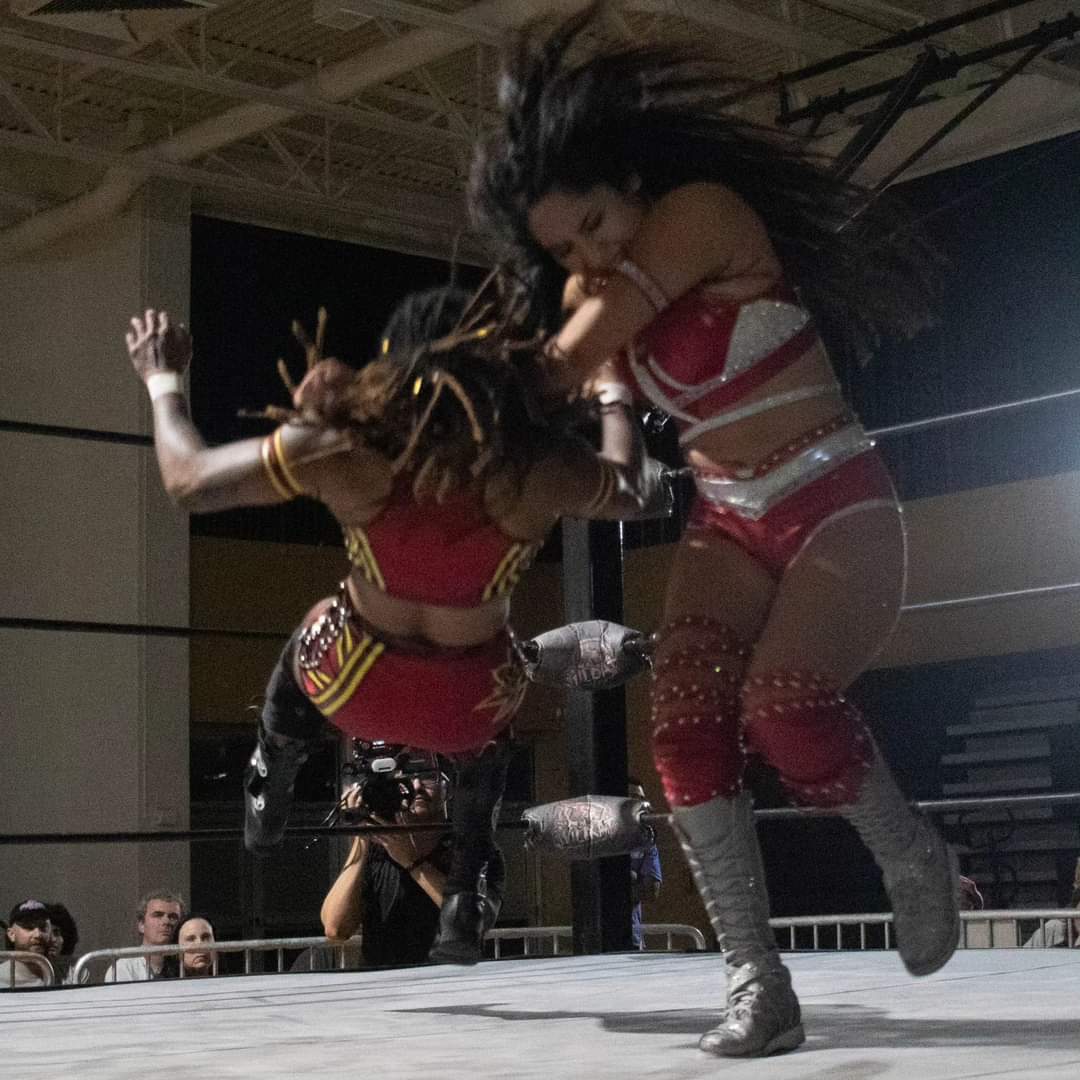 "Top Tier" Jazmin Allure defeated "The Chosen One" Promise Braxton in an excellent back and forth contest
•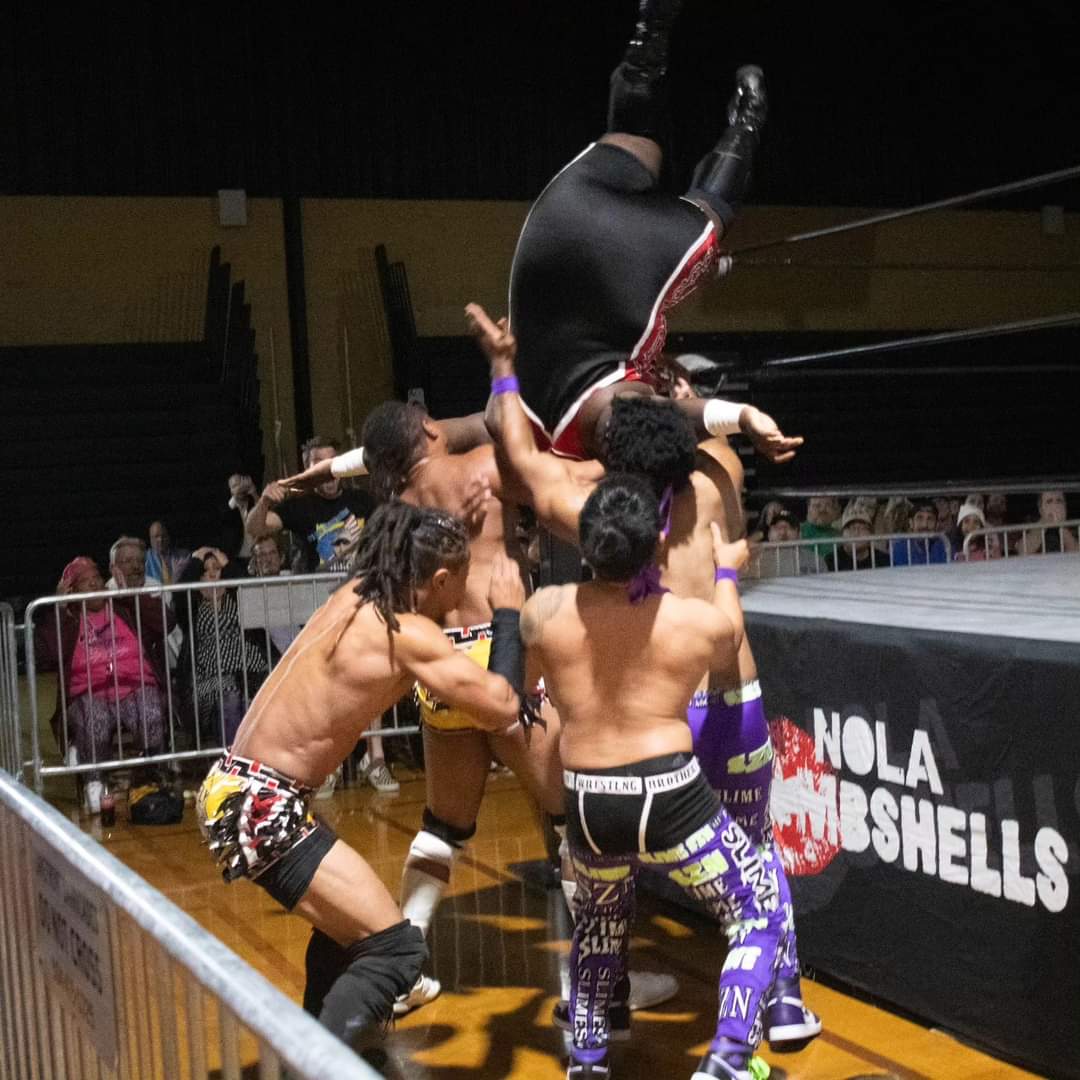 Fly Def defeated Slime SZN and Tyree Taylor in triple threat tag team action to capture the WildKat Sports Tag Team Championship! *TITLE CHANGE!
•
Fly Def implied before they contest they'd taken out one half of Prolific, so the night's match would be Fly Def versus Slime SZN straight up. The other half of PROLIFIC, Tyree Taylor, then came out like a house of fire, making it clear he'd go it alone for his team in the match. A chaotic championship match ensued, with all five men getting moments to shine in what was voted match of the night. In the end, Slime SZN managed to hit their "Season Finale" finish on Tyree Taylor, only for Fly Def's Warren Johnson to make a blind tag during the exchange before stealing the pin over Taylor and taking the titles for Fly Def! Slime SZN lose their titles without being involved in the decision
•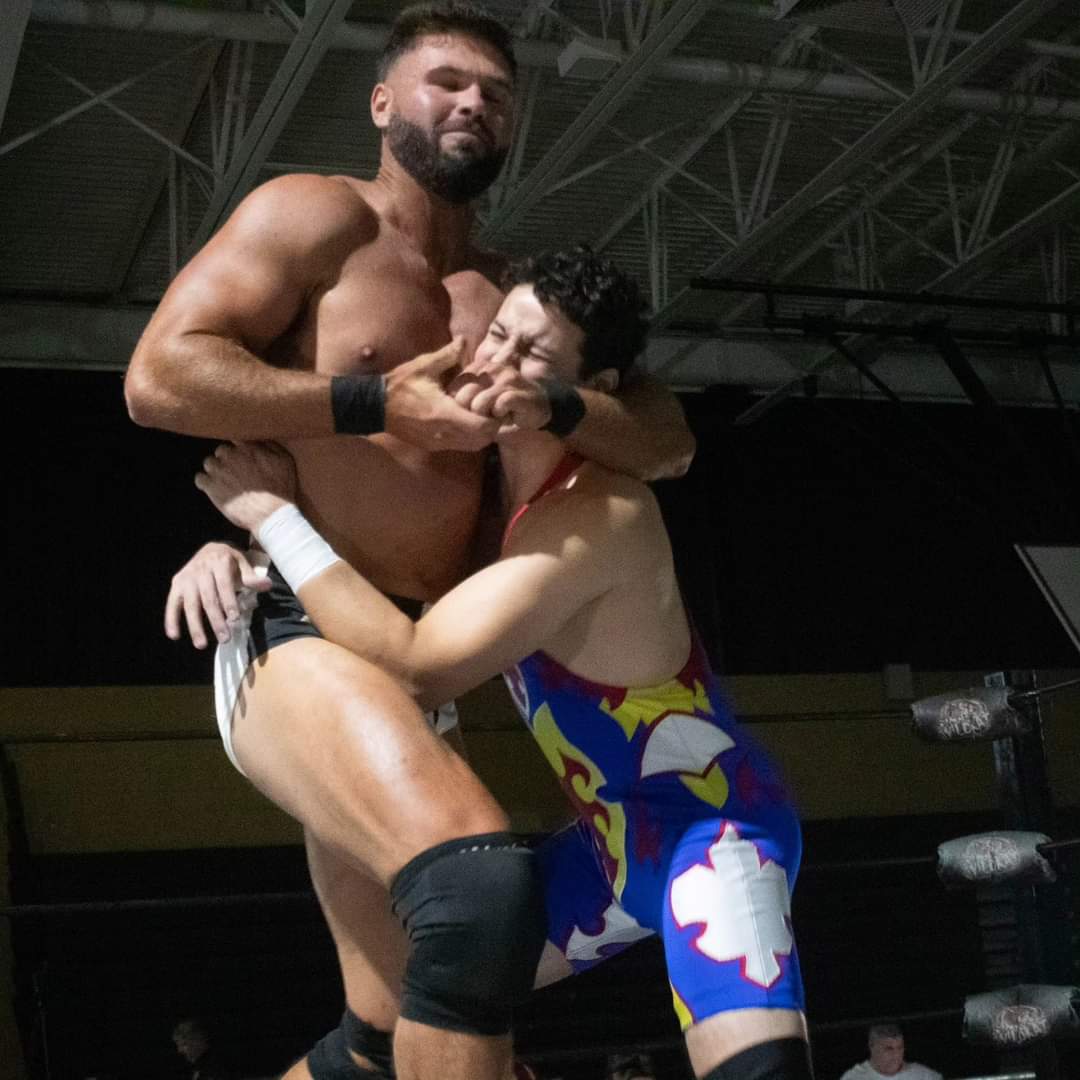 Brady Pierce retained the WildKat Heavyweight Championship after PJ Hawx wins by countout.
•
A brilliant technical display put on by PJ, Hawx used his amateur background to down the champion Brady who wanted nothing to do with it, resulting in much of the match seeing both men going to the outside. In the end, the match concluded abruptly when both men were again on the outside, only for PJ to make it back in for nine and Brady electing to stay on the out, handing PJ the victory. However Brady Pierce retains the WKS Heavyweight Championship, with things clearly not settled between Pierce and PJ.